Michel Callon, L'emprise des marchés. Comprendre leur fonctionnement pour pouvoir les changer.
Camille Thomas

Université de Montréal, Quebec, Canada
References
Agamben, Giorgio, 2007. Qu'est-ce qu'un dispositif ? Payot, Paris.
Cochoy, Franck, 2002. Une sociologie du packaging ou l'âne de Buridan face au marché : Les emballages et le choix du consommateur. Paris, Presses universitaires de France.
Foucault, Michel, 1994. Dits et écrits, tome III. Paris, Gallimard.
Guyer, Jane, 2004. Marginal Gains: Monetary Transactions in Atlantic Africa. Chicago, The University of Chicago Press.
Simondon, Georges, 1958. Du mode d'existence des objets techniques. Paris, Aubier.
Thomas, Nicholas, 1994. Entangled Objects: Exchange, Material Culture, and Colonialism in the Pacific. Cambridge, Harvard University Press.
Weiner, Antoinette, 1994. « Cultural Difference and the Density of Objects ». American Ethnologist, 21 (2) : 391–403. https://doi.org/10.1525/ae.1994.21.2.02a00090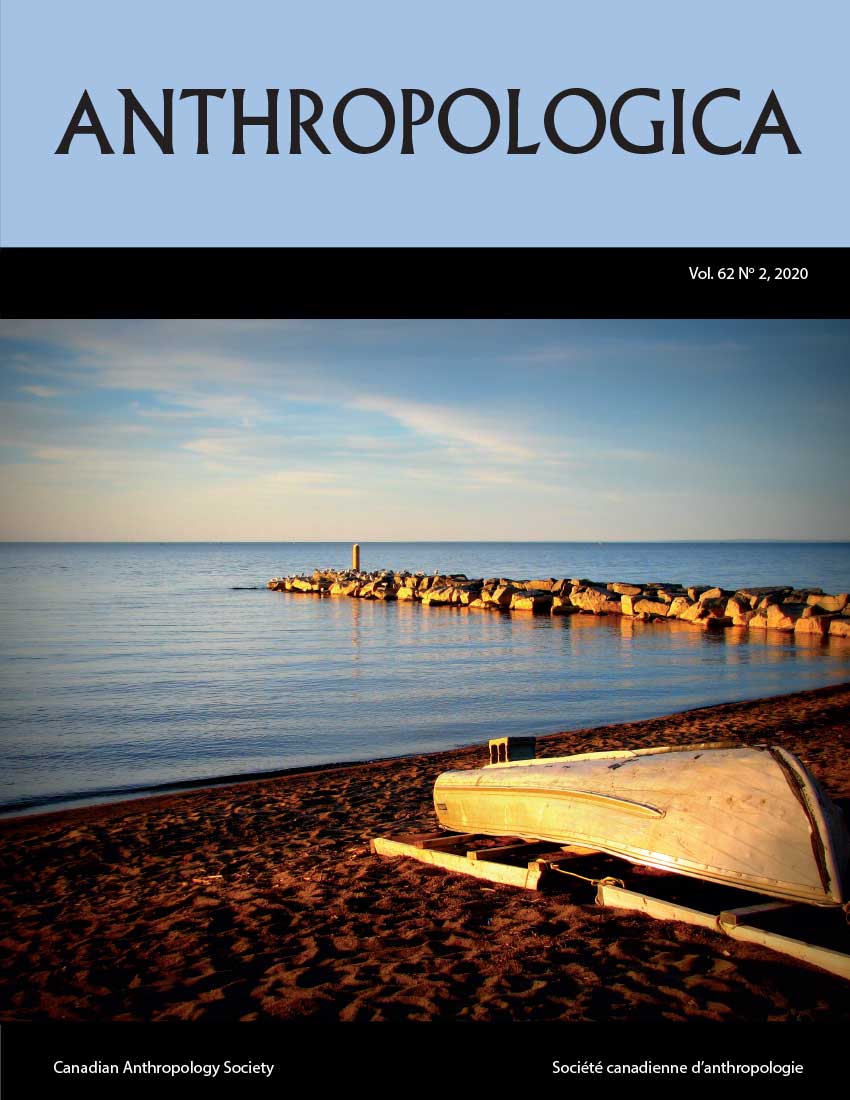 How to Cite
Thomas, C. (2020). Michel Callon, L'emprise des marchés. Comprendre leur fonctionnement pour pouvoir les changer. Anthropologica, 62(2), 444-445. https://doi.org/10.3138/anth-2020-0015.br04
Copyright (c) 2020 Camille Thomas
This work is licensed under a Creative Commons Attribution-NonCommercial 4.0 International License.
Authors contributing to Anthropologica agree to release their articles under the Creative Commons Attribution-Noncommercial 4.0 Unported license. This licence allows anyone to share their work (copy, distribute, transmit) and to adapt it for non-commercial purposes provided that appropriate attribution is given, and that in the event of reuse or distribution, the terms of this license are made clear.
Authors retain copyright of their work and grant the journal right of first publication.
Authors are able to enter into separate, additional contractual arrangements for the non-exclusive distribution of the journal's published version of the work (e.g., post it to an institutional repository or publish it in a book), with an acknowledgement of its initial publication in this journal.